About Us
50 Years of Printing!
"Order it today and see it tomorrow."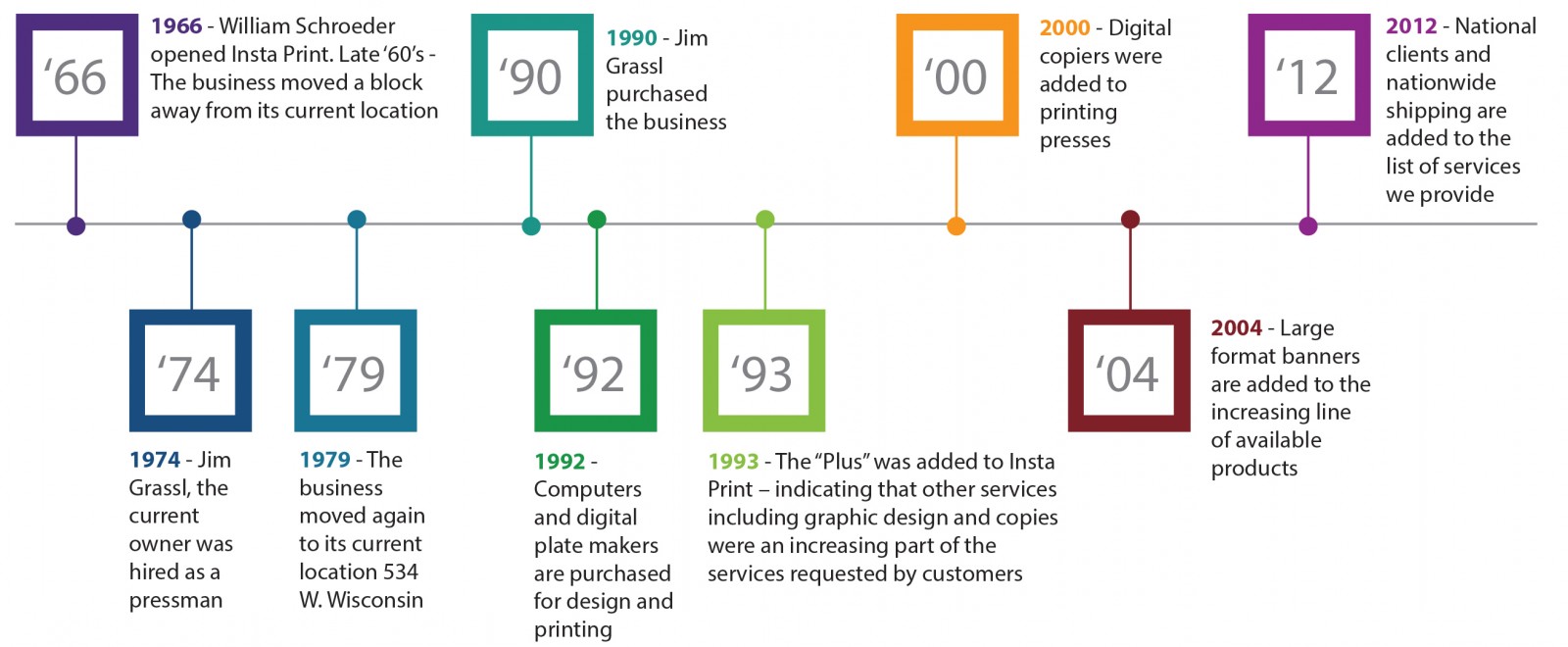 While Insta Print Plus has been in business for 50 years, almost everything else in the printing business has changed. None more so than printing turnaround times. In the '60's, printing projects could take up to a month to typeset, proof, and produce a finished product. Now, as owner Jim Grassl says, "Order it today and see it tomorrow."
As Insta Print Plus celebrates its 50th anniversary, customers count on Jim, his two graphic artists, Tina and Joua and pressmen Dave and Richard to produce an ever-expanding variety of printed pieces. If you are looking for creative inspiration and design advice in Appleton, Harrison, or Green Bay, WI, Insta Print Plus is the printer for you. Contact us for program printing, brochures, business cards, business forms, sell sheets, invite printing, and other custom print designs!